Blogs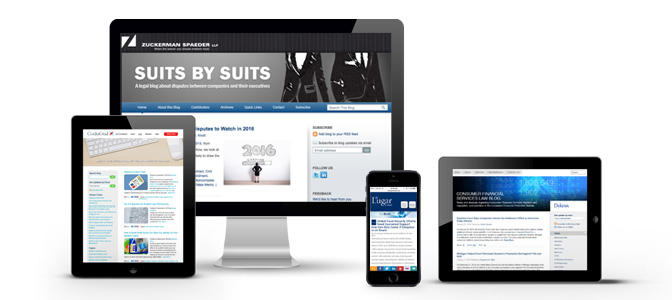 Blogs are a great way to communicate concise, timely, relevant information to your clients.
While it is simple to publish a generic personal blog, it is much more challenging to publish a high quality, professional blog that reinforces the message and identity of your firm. Sitepilot's Blog feature lets you do just that, quickly and easily.
Because the blog is tightly integrated with Sitepilot, you have direct access to up-to-the-minute biographical information, contact information and more. Clicking an author's name can take you directly to his biographical data and contact information. Sitepilot's Blog feature lets you create, manage and updated posts using the familiar sitepilot interface. Your blog includes an RSS feed, so your users can easily subscribe to receive automatic updates.